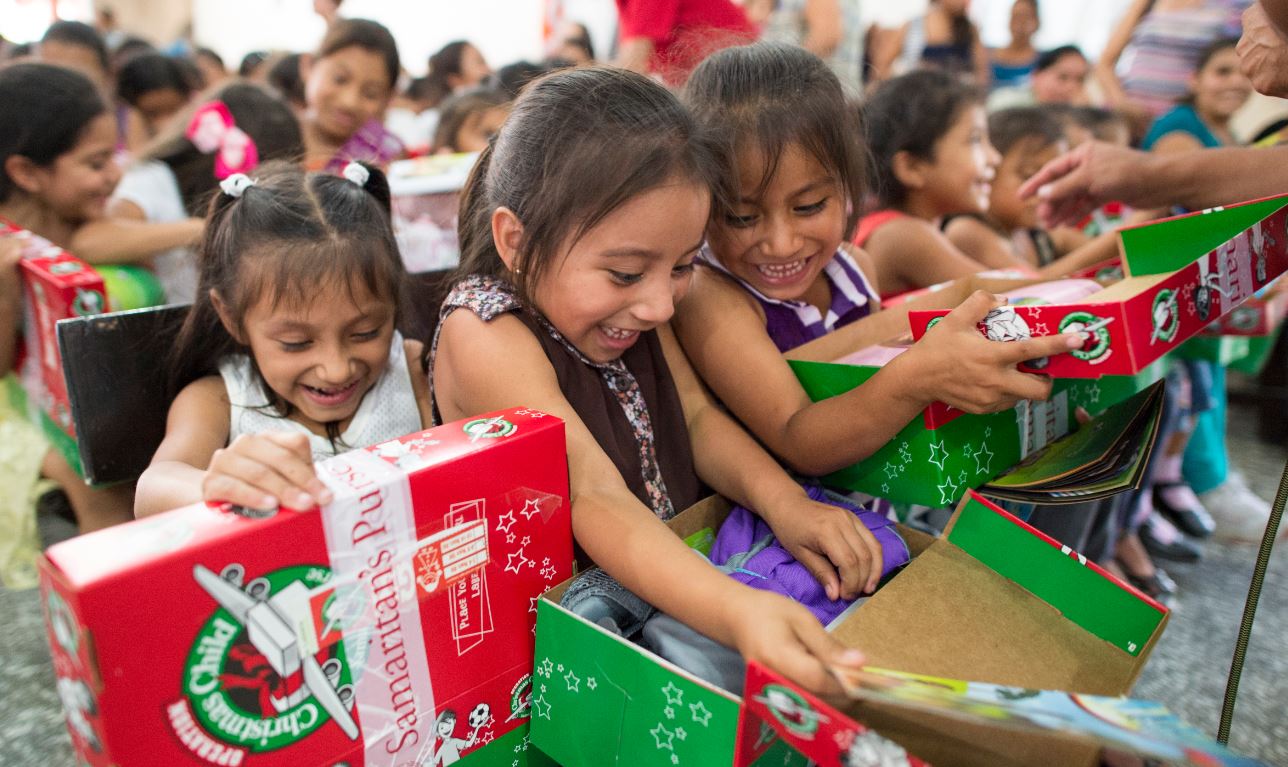 Samaritan's Purse – Operation Christmas Child Shoe Boxes
This year, GCI is not able to distribute shoe boxes to members; so, if you want to fill a box yourself, you will need to obtain one and fill it. Then you will need to deliver it to a collection centre. The centres are listed on the web site as well as the hours they are open.  There are not as many centres this year since businesses that took a limited number of boxes last year have not volunteered to do so this year because of the virus.
The web site for Operation Christmas Child is:
https://www.samaritanspurse.ca/what-we-do/operation-christmas-child/
They suggest that by giving a minimum $10 donation per shoe box, you help cover the costs of shipping and other project-related costs.  Tax receipts will be issued for eligible donations over $20.
There is also an option on the site to donate $40 and they will fill it with what you want to put in the box or just let them choose what to put in.  You will receive a receipt for this type of donation.
Personally, I would normally fill the box myself, but since the nearest collection centre to me is about 10 km away, I think I will just donate and let them fill the box as they wish. This is not as much fun as filling a box myself, but this is not a normal year.
Please note that National Collection Week for returning the boxes is Nov. 16–22, 2020.